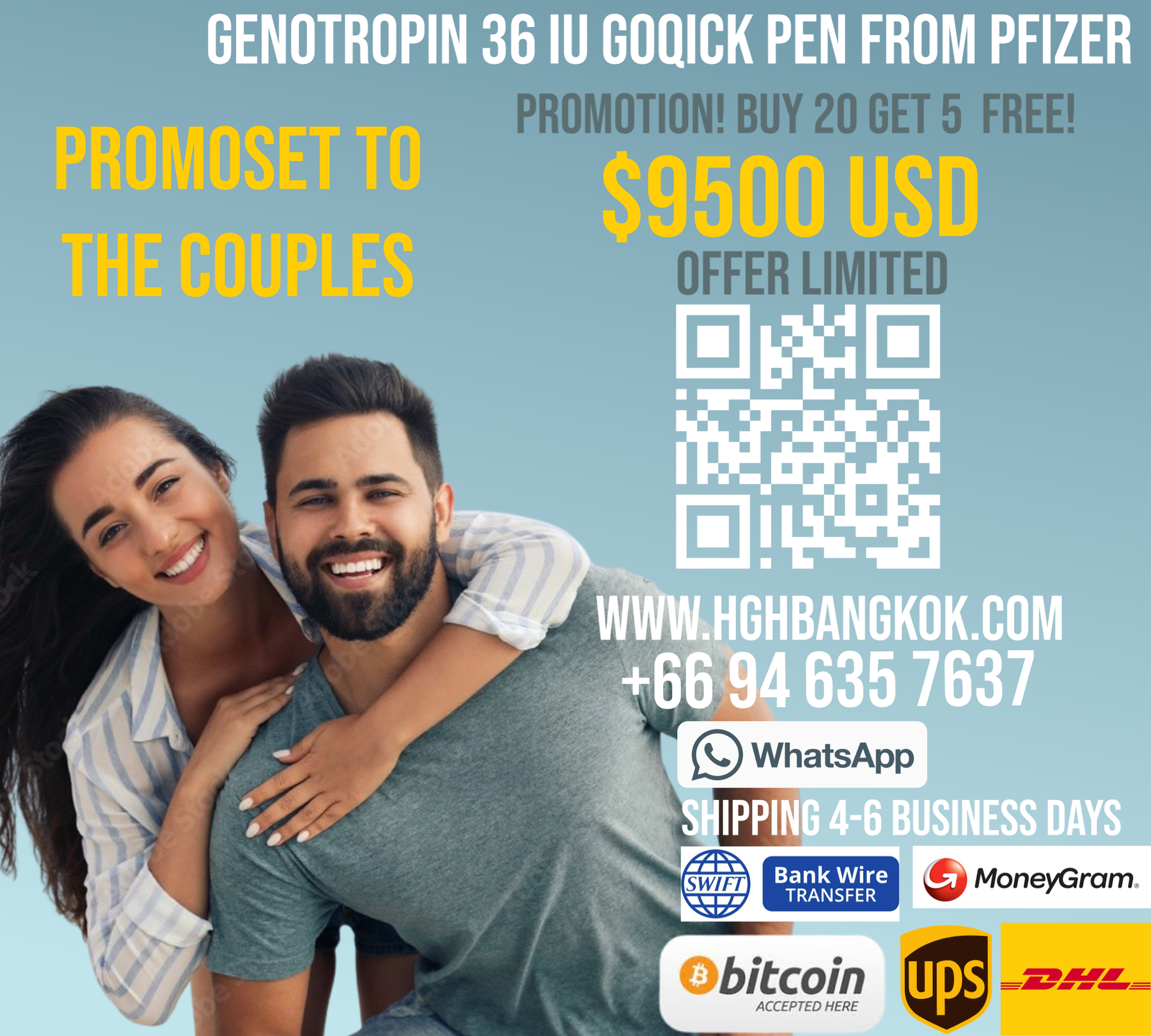 Buy 20 get 5 free! Special offer to the couples! Only on August!
🌟 Exclusive Limited-Time Offer to the Couples!: Genotropin GoQuick Pen 36 IU from Pfizer! 🌟
 Order by link https://hghbangkok.com/products/of-hgh-genotropin-goquick-12mg-36-iu-certificate-medical-prescription-free
We are thrilled to announce an unbeatable promotion on the highly sought-after Genotropin GoQuick Pen 36 IU from Pfizer! For the entire month of August, when you purchase 20 pens, you will receive an incredible 5 pens absolutely FREE!
This is your chance to stock up on this top-quality product at an exceptional value. The Genotropin GoQuick Pen 36 IU is renowned for its effectiveness in growth hormone therapy, and now you can enjoy even more savings with this special offer.
For just $9500 USD, you will receive a total of 25 pens, including the additional 5 pens completely free of charge. This is an incredible deal that you won't find anywhere else!
Don't miss out on this opportunity to enhance your growth hormone therapy and experience the benefits of Pfizer's Genotropin GoQuick Pen 36 IU. Our team is ready to assist you with any questions or concerns you may have, ensuring a seamless purchasing experience.
Take advantage of this exclusive offer between the 1st and 31st of August, and secure your supply of Genotropin GoQuick Pen 36 IU at an unbeatable price.
Don't wait! Order now and maximize your savings with this amazing promotion!
Best regards,
Alex 
Order by link https://hghbangkok.com/products/of-hgh-genotropin-goquick-12mg-36-iu-certificate-medical-prescription-free