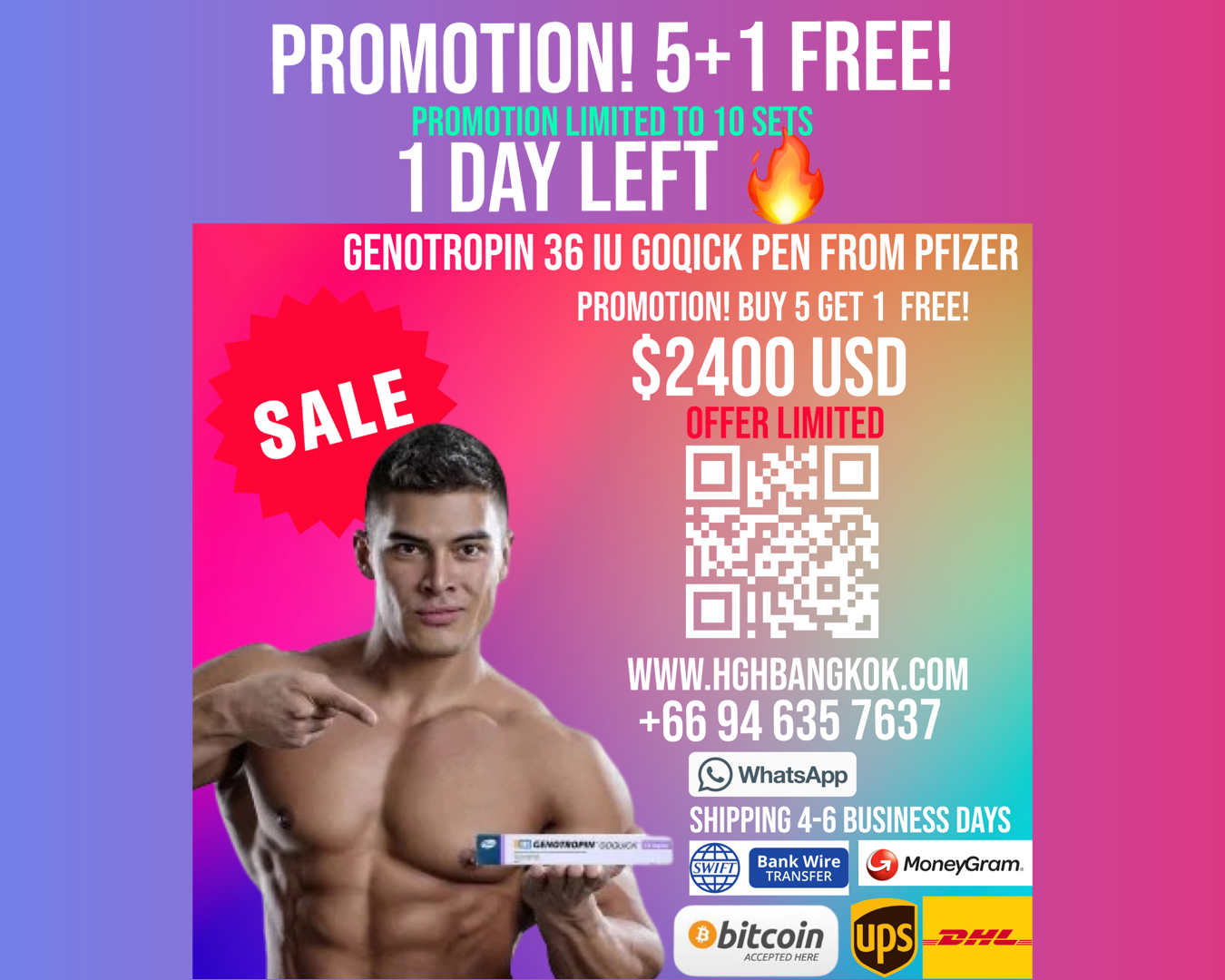 Promotion! Buy 5 get 1 free! HGH from Pfizer Genotropin Goqick pen 36 iu
Dear valued customers,
We hope this message finds you well. We wanted to remind you that today is the last day of our special promotion: buy 5 items and get 1 free! We wanted to extend this offer as a token of our appreciation for your continued support.
If you haven't taken advantage of this promotion yet, we kindly ask you to hurry and make your purchase before the day ends. This is your final opportunity to enjoy this exclusive deal.
Whether you're looking to restock your favorite products or try something new, now is the perfect time to do so. Don't miss out on this chance to receive an extra item completely free of charge.
Thank you for choosing us as your preferred shopping destination. We value your loyalty and look forward to serving you again in the future.
Hurry and make your purchase today!
Best regards, Alex H 🙏